Our Philosophy:
Over the past 30 years, The Mount Vernon Company has demonstrated a dedication to service and attention to our properties that has enabled us to win virtually every award available in the real estate industry. From historic Back Bay and Beacon Hill brownstones and renovated apartments in Allston-Brighton, to cutting edge environmentally advanced new communities, MVC takes pride in every aspect of our business.

Beyond bricks and mortar, we are deeply committed to the community having actively supported organizations including: The Make-A- Wish Foundation, Habitat for Humanity, Youth Build Boston, and the Children's Advocacy Center as well as encouraging volunteerism throughout our firm.

Our dedication to quality buildings and service as well as our commitment to the community sets MVC apart. We look forward to having you as a resident and making our house your home.
Sincerely,
Bruce A. Percelay
Chairman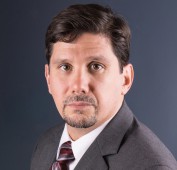 Alexander Tsianatelis, Esq.
General Counsel
Alex oversees all of Mount Vernon's internal legal matters and implementing risk management practices for the company. Alex has more than 15 years of transactional experience in real estate operations, maintenance, leasing, management and construction with a focus on due diligence, acquisitions, dispositions and financing. As the General Counsel, Alex is responsible for providing counsel on a wide range of areas including transactions, risk management, and dispute resolution.
Alex's past experience includes in-house representation of Gillette Stadium, Patriot Place and the Kraft Group in the marketing, real property acquisitions, dispositions, operations and property management sectors.
Alex holds a B.A. from Boston College, cum laude, and a Juris Doctorate from Suffolk University School of Law, cum laude.